[vc_row][vc_column][vc_column_text]My name is Jennifer Susan Tucker, but I like to go by Jenni or Jenn. I was born on January 9, 1997 at St. Vincent's Hospital in Worcester, MA. I am the youngest of three children. My parents struggled to get pregnant and decided to adopt my brother and sister, believing they would never have biological children of their own. Two years after my parents first welcomed my siblings as foster children, I was born. Both of my siblings are married and live here in Massachusetts. I went to Bay Path Regional Vocational Technical High School in Charlton, MA and studied Health Technologies, where I earned my certified nursing assistant (CNA) license among many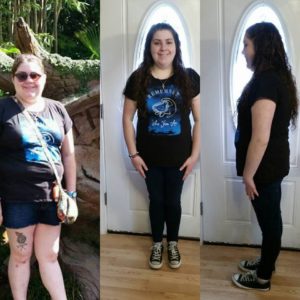 other awards and certificates. I now attend Anna Maria College in Paxton, MA and I'm studying psychology. I will graduate with my bachelor's degree in May and in the fall, begin graduate school studying Licensure Mental Health Counselor and Licensure Addictions Counselor. I hope to open my own therapy practice one day and specialize with either people with substance use disorder or children, I haven't decided yet.
While in high school, my primary care physician referred me to a liver specialist, Dr. Isabel Zacharias at UMass Memorial, because my liver function tests were off the charts—while normal is between 20-40, mine were 300-400! For years, I had been trying to get my eating and weight under control, but always failed; while I would start and stop dieting, my tests continued to increase. Dr. Zacharias thought it would be best to get a liver biopsy done to give her a better idea as to why my numbers kept going up.
I was at work one night when I received a phone call from my mom. She had told me that I was diagnosed with nonalcoholic steatohepatitis, or NASH. I was really confused as to what this meant; I had never heard of NASH. My mom told me that I was at a Stage 3 NASH and that I was only a step away from Cirrhosis. How could this be?! I was only 19 years old.
This diagnosis didn't make any sense to me. The best way to explain this condition is that my liver is behaving as though I was a 60-year-old person with alcohol use disorder or as thought I weigh 600 pounds, neither of which is the case. I have never had a sip of alcohol in my life and, while I was always overweight, I had certainly seen people bigger than me and they had no issues with their liver. I was so shocked and confused as to why I had this diagnosis.
I later learned that, in addition to my life style, I had a genetic predisposition to this condition. My parents and I took my diagnosis and turned it into motivation. We used to eat out or cook horrible meals every day. We never exercised and I was constantly exhausted. I would sit on the couch all day, doing nothing, and still be exhausted. I also was very pale—I had no color at all in my cheeks and dark circles under my eyes. We totally changed our lifestyles: we cut out foods that contain fat, sugar, preservatives, or additives, as well as anything that is likely to turn to fat on digestion as this will only hasten the process. While I will never be able to drink, I'm not too worried about that. In addition to changing the way we eat, we also started exercising regularly. I now attend the gym at least three days a week, but usually I go four or five days a week and I feel so much better! I have color in my cheeks and so much more energy!
Like me, many people haven't heard of NASH. So many people struggle with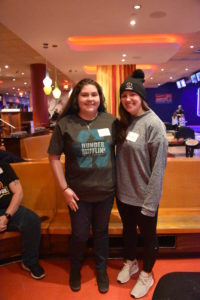 fad diets, constantly losing weight and gaining it back. I have put in so much hard work over the last couple of years and will for the rest of my life—this is not a fad diet—this was a lifestyle overhaul. This doesn't mean that I can never eat Chinese food (my weakness), just on occasion rather than once a week.
I hope that I can help other people with liver disease, especially NAFLD/NASH. I know I didn't realize how the type and amount of food I was consuming impacted me. And while it can be the easiest thing to say, eat right and lose weight, it is often the hardest to do! But it can be done. My whole family committed to this lifestyle change and we are so much better because of it! I'm so grateful for Dr. Zacharias, my parents, and the American Liver Foundation for keeping me focused on my goals and ambitions. As of now, all my liver numbers are normal, and my liver has regenerated to Stage 1. I hope to either remain that way or even improve it![/vc_column_text][/vc_column][vc_column][/vc_column][/vc_row]