Meet our 2022 Cleveland LIVEr Champions - The Herbst Family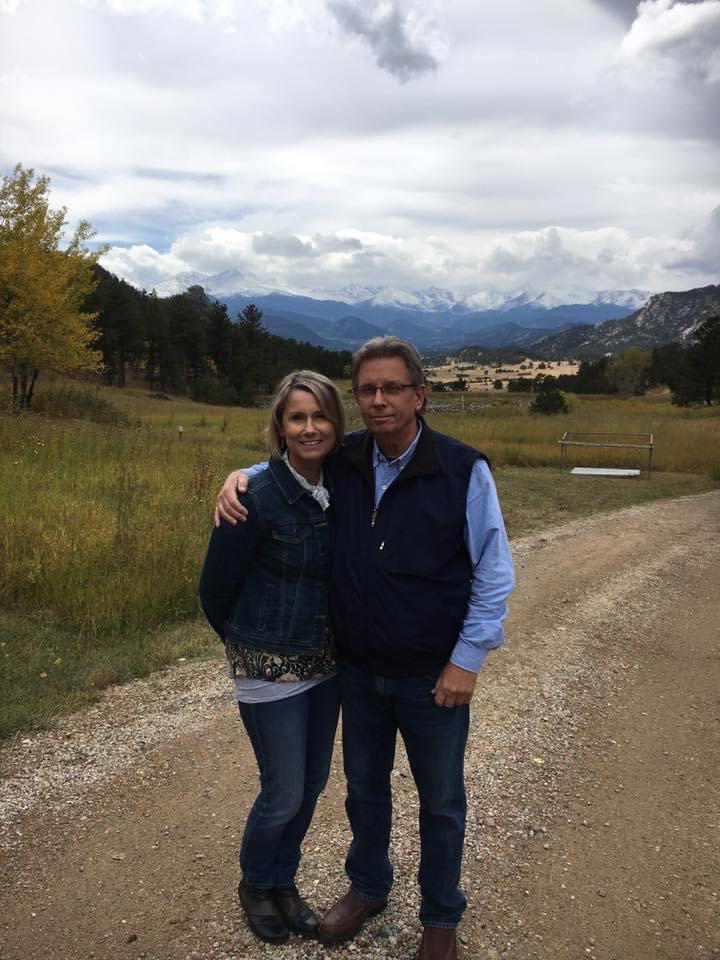 Liver disease has been a part of our lives since 2009 when my husband was diagnosed with stage 4 cirrhosis and three of our four daughters were diagnosed with hemochromatosis. A routine work up gave us the shocking news that Henry was positive for a difficult to cure strain of Hepatitis C from a blood transfusion years before. The virus had unknowingly destroyed his liver for decades. He endured the horrendous side effects from the old treatments of Interferon with Ribavirin for two consecutive years before he was cured of Hepatitis C. The next eight years Henry took care of himself to protect his liver from further damage and every six months we held our breath awaiting results from cancer screenings. In 2019, 10 years later, cancer was found, and Henry had surgery for a liver resection. For the next two years cancer screens continued every four months and then last July the cancer that we anticipated returning was found again. Henry was placed on the liver transplant list on October 2021, as the best option for cancer treatment. The transplant committee anticipated a shortened wait time for a liver match because Henry had the rarest blood type and cancer. Four weeks later an MRI was done to measure the tumor growth to document exception points to move up the wait list.
That evening we received the MRI report in My Chart. We were stunned to see the last report of one tumor was now two tumors and numerous clusters of cancer. This was more cancer than expected at this time and we knew the risk of cancer progressing and metastasis would make Henry unable to receive a transplant. We were so discouraged. After a few hours of trying to make sense of this disappointing news I needed to just lay down and shortly after Henry walked into our bedroom and I could hear the voice of the transplant nurse on speaker phone telling him about a liver he was matched with from a deceased donor. With the incredible timing of this match, I knew at this moment angels had taken over.
The Cleveland Clinic Transplant Team led by Dr. K. Hashimoto provided outstanding compassionate care with a successful liver transplant. We will be forever grateful for all that they have done and continue to do to keep Henry safe throughout this journey. We were told his donor had been a young healthy person. Most importantly we will be forever grateful to our deceased donor, and the donors family for providing this gift of life that allows our family, including our seven grandchildren to still have Henry. I hope someday to know our donors story and have the ability to some way thank them for being our miracle. I believe without this organ donor at this time in our lives, our family story would be very different. I hope our story gives hope to others discouraged with the news of cancer or waiting for an organ. Keep your faith and stay hopeful. And for everyone else, be someone's miracle and donate.
Thank God for this Gift. Too wonderful for words! 2 Corinthians 9:15
To support the Herbst family, please click here.
2022 LIVEr Champion—Barbara Pitts
I'm so excited to be your national champion for the Liver Life Walk! It is the one fundraiser that I participate in every year.
I was first diagnosed with liver disease in 1999. At first, they thought I had PBC, but I didn't have the marker for that, so we technically never did figure out what disease I had. My LFTs were off the charts and some of the highest ever seen at Johns Hopkins. MELD scores didn't exist back then or I would have received a transplant in 2002.
I stayed pretty healthy for many years and took a turn for the worse in 2016. First I had ascites then varices. Then in August 2020, I was diagnosed with liver cancer during a routine MRI. While it was terrifying, it ended up being a blessing. During the treatment, they found an aneurysm in my splenic artery, which we immediately treated. It also gave me a MELD exception score. That made it possible for me to receive a liver transplant on July 9, 2021. It's a tough surgery, but I can't believe how much better I feel!
Unfortunately, my liver sort of destroyed my kidneys, and I am now waiting for a kidney transplant. At least this will be much easier than the liver transplant.
I have participated in every Liver Life Walk since the first one in 1999. If I was too sick, I collected donations. If there wasn't a walk in DC, I held my own walk and got friends to do a 5k with me. To date, I've raised about $55,000 for the ALF. I want to do everything I can to raise money for research and education. I have an incredible group of friends who support me emotionally and spiritually and as far as the walk goes, they're always there with donations. Don't be shy when asking for money! It's all going to a great cause! Good luck at the 2022 Liver Life Walk!