Event Name: Liver Life Walk New York City 2020
Event Date: June 7, 2020
Registration Opens: 9:00 AM
Program Begins: 10:00 AM
Walk Begins: 10:30 AM
Walk Ends 1:00 PM
Route: Walk a total of 2 miles along the beautiful scenic route of the Hudson River to Pier 62 and back.
Location: Pier 84 | Hudson River Park
555 12th Ave, New York, NY 10036
Liver Life Walk New York City 2020
Join us as we change the face of liver disease. Your participation will bring awareness to liver disease and provide financial support for our educational programs and patient services offered to the millions of Americans battling one of the 100 known liver diseases.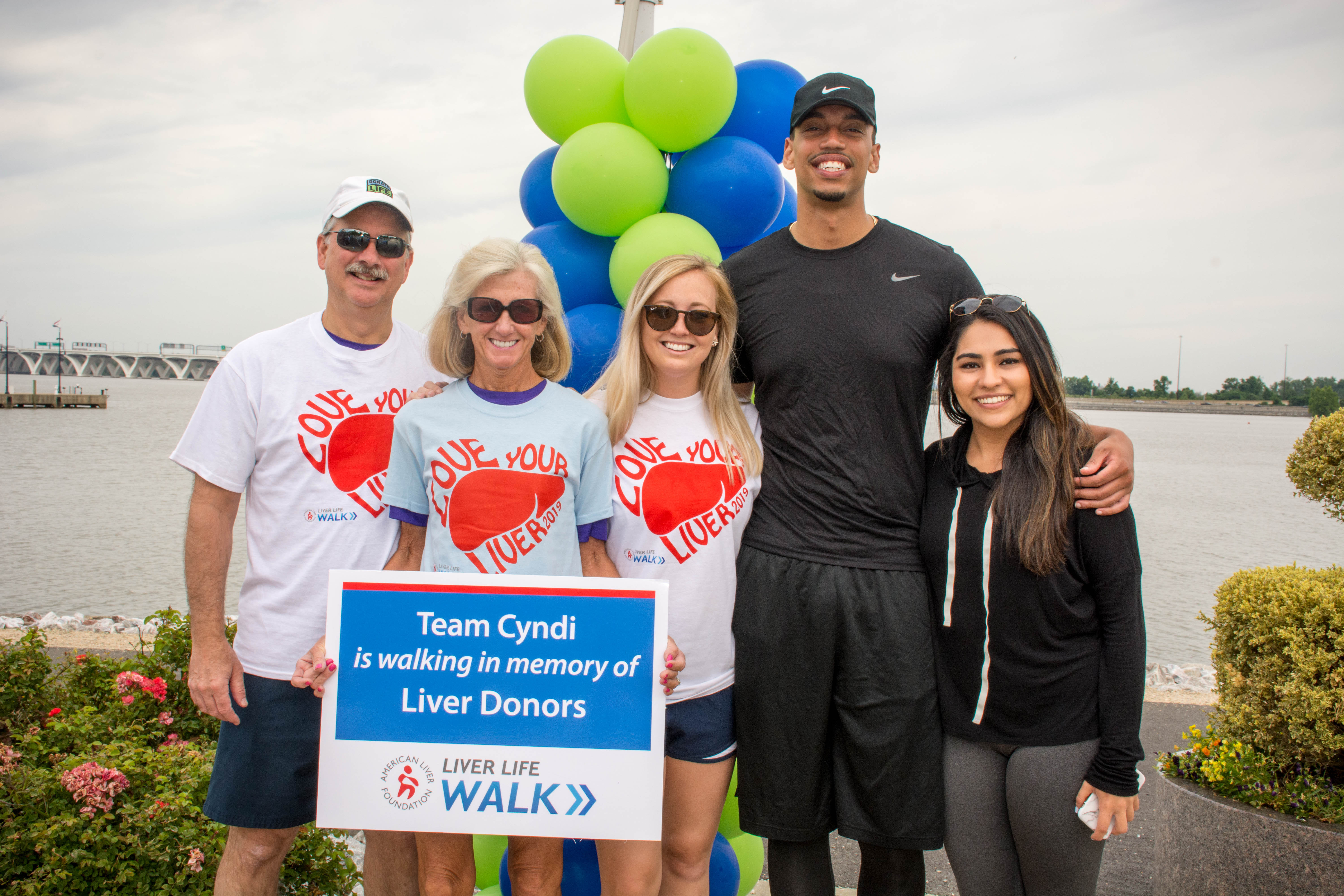 Fundraising is key to your participation in Liver Life Walk. To make it easier, we provide all walkers with sample emails, a customizable personal fundraising page and staff to provide guidance, coaching and support. Online fundraising is available OR you may mail donations to:
American Liver Foundation
Attn: Liver Life Walk New York City
39 Broadway, Suite 2700
New York, NY 10006
Walkers who raise $100 or more will receive the National Walk Shirt to commemorate the day. Additional fundraising prizes are offered to walkers who raise $250+.
LET'S KICKOFF THE NYC LIVER LIFE WALK FUNDRAISING TOGETHER THIS YEAR!
Come eat dinner at Sauce Restaurant on Thursday, March 12th to benefit the American Liver Foundation.
Simply make a reservation for anytime between 5:00pm – 11:00pm, mention that you are coming to support ALF, and enjoy a delicious meal! A portion of the sales for the evening will be donated to ALF and credited to walk teams that participate.
If you are a team captain or a walker, please let the ALF staff know that you attended by emailing smorovich@liverfoundation.org by March 16th with a photo at Sauce!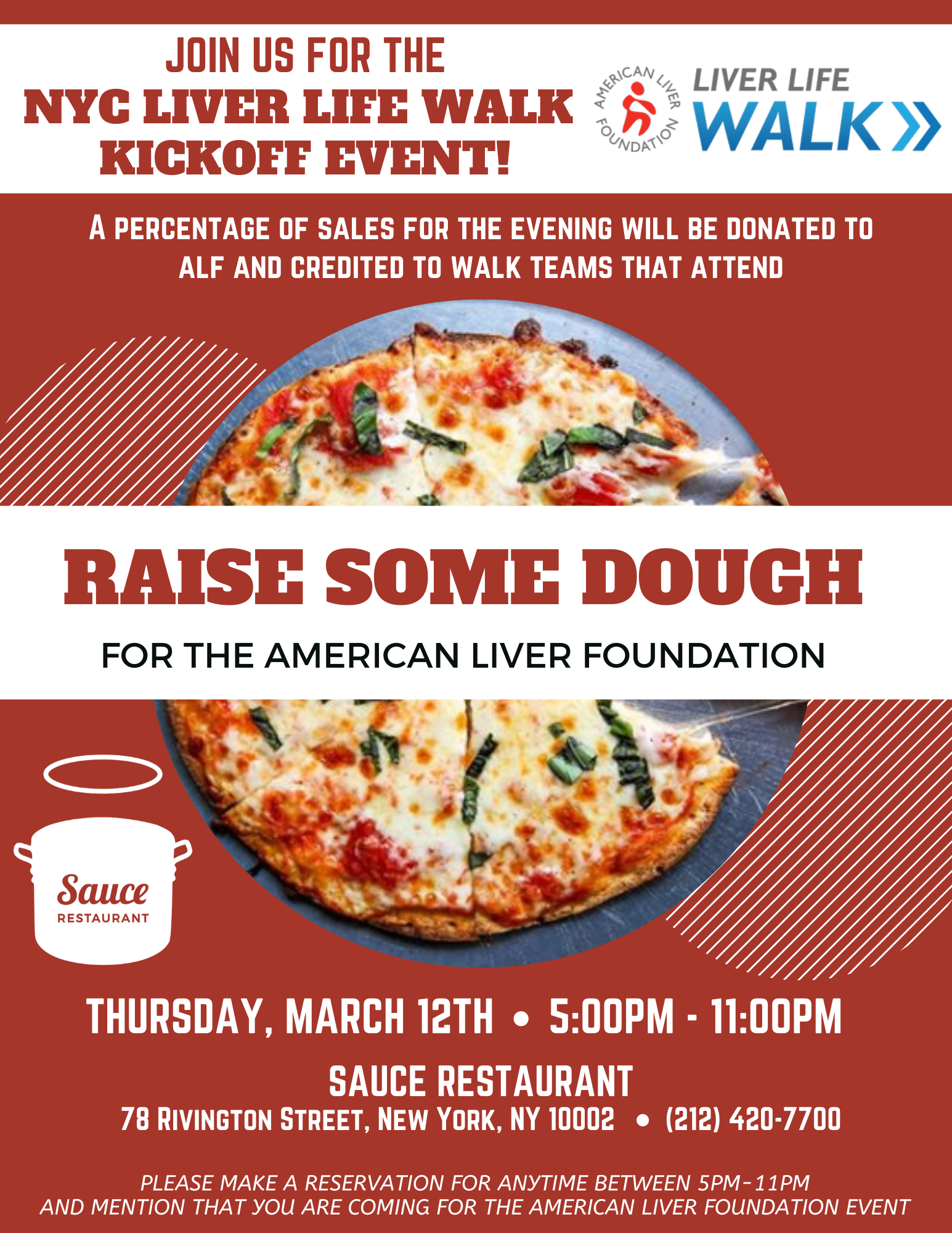 Meet our 2020 National LIVEr Life Walk Champion
In 2013, when Philip was only a few weeks old, he was diagnosed with Biliary Atresia (BA).
After undergoing surgery when he was eight weeks old, Philip spent the next two years in and out of the hospital, facing multiple complications. It was determined that Philip should be listed for a liver transplant, and his family began to look into a living liver donation. Luckily, Philip's dad, Dan, was a match! Both Philip and his dad were wheeled into the operating room on May 10, 2016 – a day that changed their lives. Now Philip is a typical six-year-old boy who loves cars and playing with his brother. If Philip's parents didn't share his story, others would not be aware of the hardships he's had to endure at such a young age.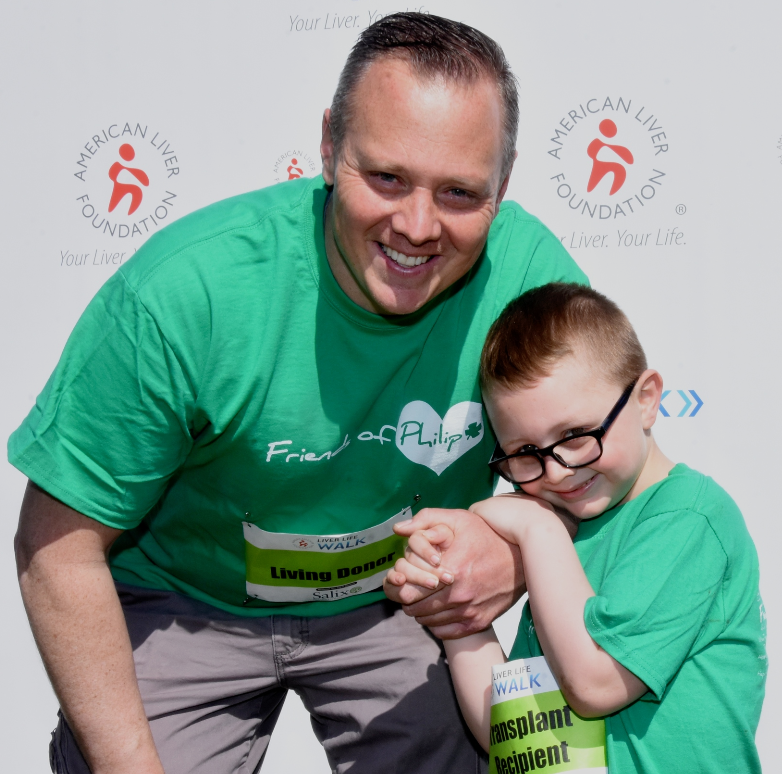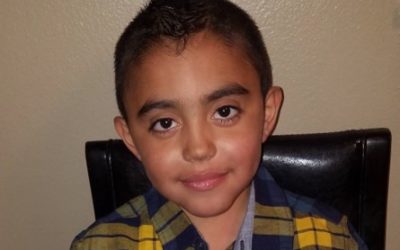 In 2010, Manny was only two and a half months old when he was diagnosed with biliary atresia (BA). Very soon after he was diagnosed, he had his first surgery called the Kasai procedure. His first years of life were tough as he was frequently having to get flown to the...