is a signature event of the American Liver Foundation (ALF). It allows people affected by liver disease to come together to raise awareness and funds. It also gives them the opportunity to support each other in a festive and inspiring environment.
Funds raised through the Liver Life Walk allow ALF to provide valuable resources to liver patients and their families. Together, we are moving closer to a world without liver disease.
Liver Life Walk New York City
We walk to create a better future for the estimated 100 million Americans affected by liver disease.
Date: June 11, 2022
Location: Pier 84 Hudson River
555 12th Ave. New York, NY 10036
Route: Walk a total of 2 miles along the scenic route of the Hudson River to Pier 62 and back to Pier 84.
Time: Registration will begin at 9:00 am.
Registration Fee: $20 (Children 17 and younger no fee)
Please Note: ALF will follow all local, state and federal guidelines regarding COVID-19. Absent any guidelines to the contrary, for ALF events held indoors or outdoors we recommend, but do not require, participants to wear masks and be appropriately vaccinated and boosted to best protect our patient population. Read ALF's full COVID-19 policy.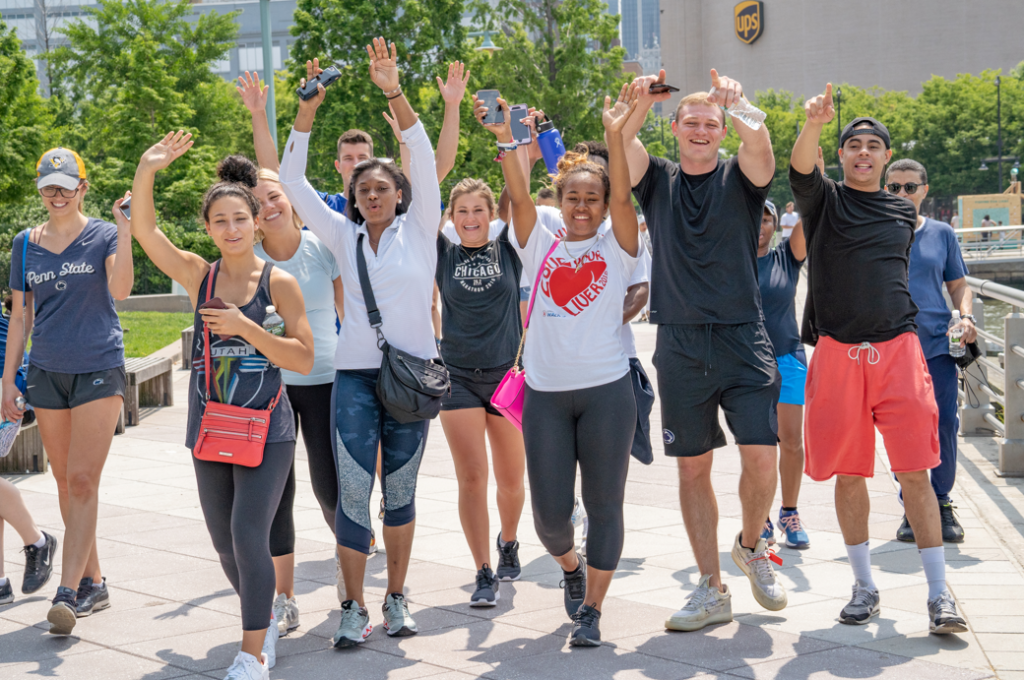 Volunteer


Volunteers are critical to the success of Liver Life Walk. Click here to learn how you can volunteer and help make a difference.

LIVER CUP CHALLENGE

The Liver Life Walk – Liver Cup Challenge provides a unique opportunity for medical teams across the country to engage in a friendly competition!
Fundraising 101

Kick-off your fundraising, or explore tips to up your game. We've compiled helpful tools to fuel your success.