What is Liver Life Walk?
Liver Life Walk is a signature event of the American Liver Foundation (ALF). It allows people affected by liver disease to come together to raise awareness and funds. It also gives them the opportunity to support each other in a festive and inspiring environment. Funds raised through the Liver Life Walk allow ALF to provide valuable resources to liver patients and their families. Together, we are moving closer to a world without liver disease.
We are happy to announce in 2022 we are planning to host in-person walks across the country as well as a virtual walk. Walks will be hosted in the states listed below. If you do not see a walk in your local market and are interested in learning about volunteering to host a walk, please email Mary Stenger at mstenger@liverfoundation.org.
ALF will follow all local, state and federal guidelines regarding COVID-19. Absent any guidelines to the contrary, for ALF events held indoors or outdoors we recommend, but do not require, participants to wear masks and be appropriately vaccinated and boosted to best protect our patient population. Read ALF's full COVID-19 policy.
2022 Top Performers Nationwide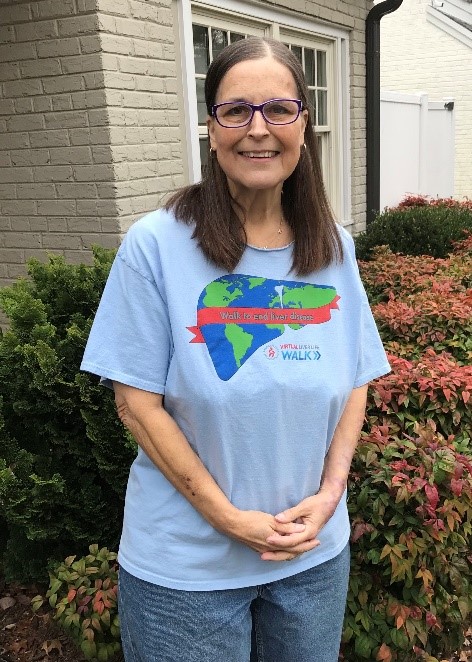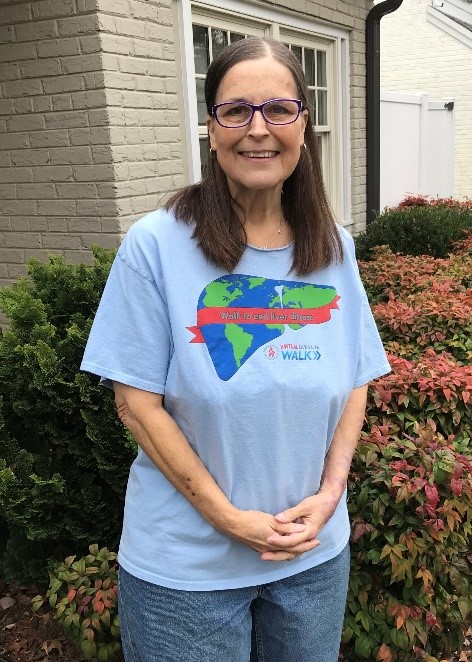 Meet our 2022 National LIVEr Life Walk Champion -Barbara Pitts
I'm so excited to be your national champion for the Liver Life Walk! It is the one fundraiser that I participate in every year.
I was first diagnosed with liver disease in 1999. At first, they thought I had PBC, but I didn't have the marker for that, so we technically never did figure out what disease I had. My LFTs were off the charts and some of the highest ever seen at Johns Hopkins. MELD scores didn't exist back then or I would have received a transplant in 2002.
I stayed pretty healthy for many years and took a turn for the worse in 2016. First I had ascites then varices. Then in August 2020, I was diagnosed with liver cancer during a routine MRI. While it was terrifying, it ended up being a blessing. During the treatment, they found an aneurysm in my splenic artery, which we immediately treated. It also gave me a MELD exception score. That made it possible for me to receive a liver transplant on July 9, 2021. It's a tough surgery, but I can't believe how much better I feel!
Unfortunately, my liver sort of destroyed my kidneys, and I am now waiting for a kidney transplant. At least this will be much easier than the liver transplant.
I have participated in every Liver Life Walk since the first one in 1999. If I was too sick, I collected donations. If there wasn't a walk in DC, I held my own walk and got friends to do a 5k with me. To date, I've raised about $55,000 for the ALF. I want to do everything I can to raise money for research and education. I have an incredible group of friends who support me emotionally and spiritually and as far as the walk goes, they're always there with donations. Don't be shy when asking for money! It's all going to a great cause! Good luck at the 2022 Liver Life Walk!
About the American Liver Foundation
ALF's mission is to promote education, advocacy, support services and research for the prevention, treatment and cure of liver disease.
Founded in 1976, the ALF is the nation's largest patient advocacy organization for people living with liver disease. Recognized as a trusted voice for those battling liver disease, ALF also operates a national toll-free helpline, educates patients, policymakers and the public, and provides grants to early-career investigators to find cures for liver disease. To date, ALF has provided nearly $27 million in support to more than 870 researchers.
Donations to the American Liver Foundation help to improve the lives of people with liver disease through: advocacy, education, support services and research. Every gift makes a difference and helps us to fulfill our mission.