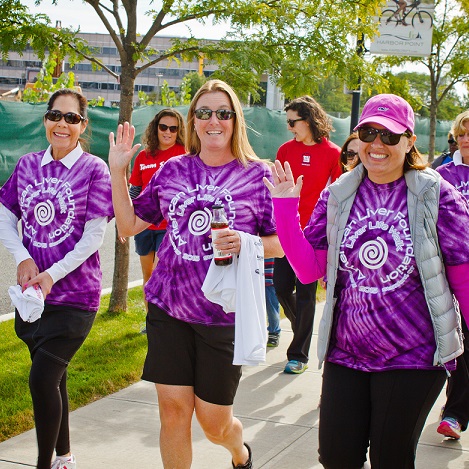 What is Liver Life Walk?
The Liver Life Walk® is the national fundraising walk of the American Liver Foundation®. Join more than 10,000 people from coast-to-coast to change the face of liver health!
Your fundraising and participation will bring awareness to liver disease and provide financial support for our educational programs and patient services offered to the millions of Americans battling one of the 100 known liver diseases.
Don't see a Liver Life Walk in your local area? Email events@liverfoundation.org today for information on how to get a community walk started.
Choose a Liver Life Walk event near you: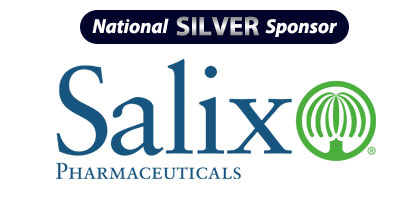 Salix Pharmaceuticals is a wholly-owned subsidiary of Valeant Pharmaceuticals International, Inc. Salix is headquartered in Raleigh, North Carolina and is a specialty pharmaceutical company committed to advancing the treatment of many chronic gastrointestinal disorders. For more than 20 years, Salix has licensed, developed, and marketed innovative products to provide healthcare professionals and patients with solutions for the management of many chronic and debilitating conditions. Salix currently markets its product line through dedicated, specialty sales groups to U.S. healthcare providers in the areas of gastroenterology, hepatology, internal medicine, primary care, infectious disease, and allergy/immunology.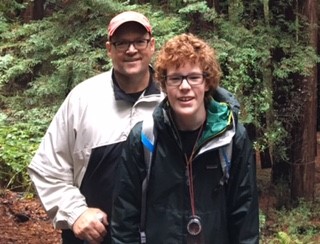 2017 National LIVEr Champion
Kenneth Wilson
My story is not what I have found to be typical with those living with liver disease. I did not suffer a long illness before I was diagnosed, however now being more educated there were signs that I was either not aware of or ignored. I became jaundice one evening and within 24 hrs. was informed there was nothing that could be done. A transplant was the only possible solution and it did not appear that I would have enough time. Because of my diagnosis, Alcoholic hepatitis, there is generally a minimum of a 6-month waiting period before I could even be listed but the disease was so far advanced that we did not have that option. After some discussion with me, my family and my close friends the doctors became aware there were other circumstances other than just alcohol abuse that had put me in my predicament. They put themselves on the line and vouched for my character as if I were part of their family. I was as admitted to the ICU in early March of 2013. The doctors and nurses at St. Luke's worked tirelessly to keep me alive long enough to get me through all the tests and procedures they needed to get me approved to be listed for a transplant. I received my liver on the 21st and transplanted on the 22nd.
I got involved with the ALF just short of a year after I was released from the hospital in 2014. The Kansas City Liver Life Walk is a block away from where we lived. When I got out of the hospital I could not walk without the use of a walker and could not stand more than 10 seconds. I needed a goal. My son Henri thought the Liver Walk would be a great family opportunity and give me something to works towards and the rest is history. Henri has been the top individual fundraiser and team 12 has had the most participation and donations for the last 3 years. I since have joined the Mid America Board of Directors and participated at Hill Day in Washington DC for the ALF. I am honored to be the National Liver Walk Champion and my family and I are blessed to be associated with the ALF and the people associated with them.