Fundraising is rewarding! Not only do the funds you raise support the mission of the American Liver Foundation and the liver community; your efforts can also earn you points to redeem for great incentives. While there is no required fundraising minimum, we encourage participants to raise at least $100.
Every individual participant who raises $100 will get an official Liver Life Walk event t-shirt!
Walkers can qualify for additional fundraising prizes by earning 2,500 or more points. Incentives can be redeemed once a minimum of $100 is raised for the calendar year walk.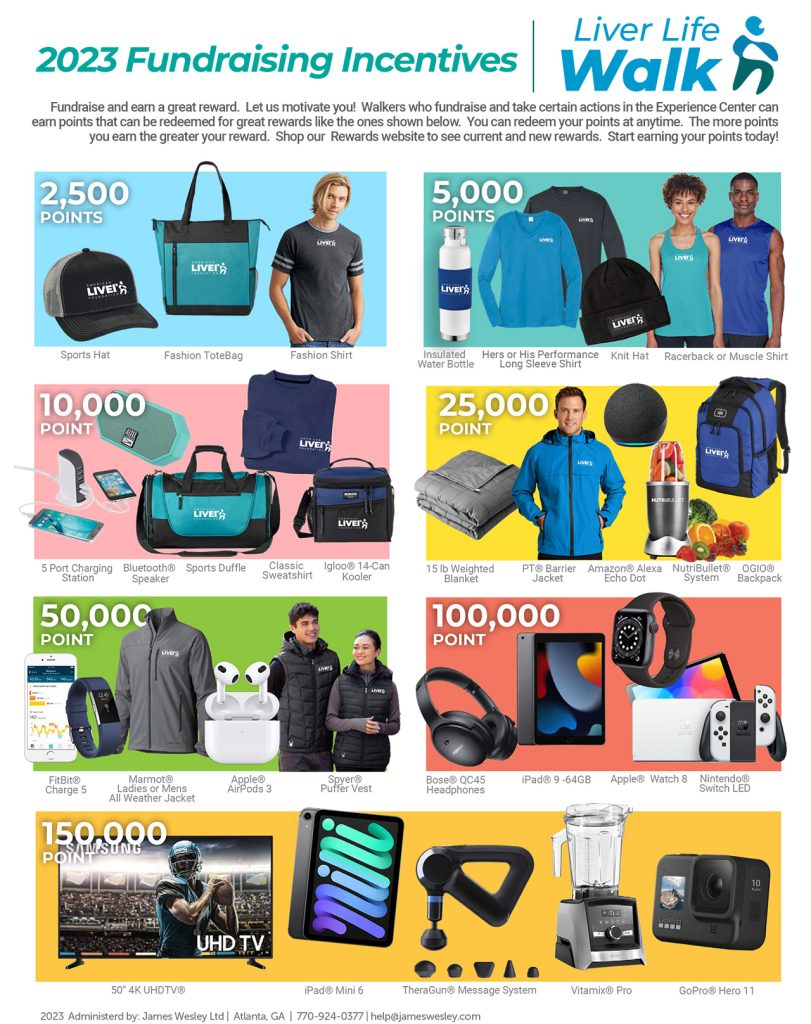 Many companies match the gifts of their employees and/or retirees. Please check to see if your company matches gifts by contacting the Human Resources or Payroll Department. Completed matching gift forms* can be mailed to our office.
*Mail or In-Person: Please send matching gift forms, offline and non-cash donations to our office at:
American Liver Foundation
Attn: Liver Life Walk Houston
P.O. Box 299
West Orange, NJ 07052
Team Captain Guide
Experience Center Guide
Know Your Network
Offline Donation Receipt
Donation Tracking Form